#include "mlir/Pass/Pass.h"
#include <memory>
#include "circt/Dialect/SystemC/Passes.h.inc"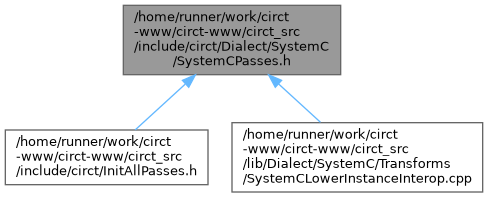 Go to the source code of this file.
 
mlir
 
 
circt
 
This file defines an intermediate representation for circuits acting as an abstraction for constraints defined over an SMT's solver context.

 
 
circt::systemc
 
◆ GEN_PASS_REGISTRATION
#define GEN_PASS_REGISTRATION
Generate the code for registering passes.
Definition at line 35 of file SystemCPasses.h.